We have negotiated special prices available only with PTM booking, that can be made only after the participation is confirmed.
1) OREA Hotel Pyramida****
www.hotelpyramida.cz
Bělohorská 24, 169 01 Praha 6
Breakfast****, reception 24 hours, entry to the fitness and swimming pool.
Tea and coffee equipment in the room.
The hotel is situated just 418m (5 minutes by walk) from the venue, on the same street.
2) Down Town Suites Belohorska 50 ****
https://downtownsuites.cz/belohorska-2/
Bělohorská 1390/50, 169 00 Praha 6-Břevnov
New modern accommodation very close to the venue.
Kitchen, reception 8-20h (Mo-Fr), 8-16h (weekends), wi-fi.
The Suites are situated 150m (1,5 min walking) from the venue, just across the street.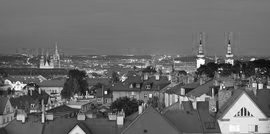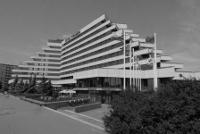 In case you prefer we arrange the accommodation for you, fill the form below, please.