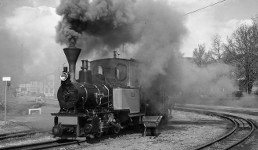 Marjánka, the venue of the Prague Tango Marathon, is conveniently located between the Prague airport and the city center, very close to the Prague Castle area.
From the airport
The venue is located only 15 minutes from the airport (by car), or 40min by public transport.
Public transport: Bus 191 from "Terminal 1&2″ to the stop "Vypich" (direction Na Knížecí, 20 stops) there change to tram 25 from "Vypich" to "Malovanka" (direction Lehovec, 6 stops, "Marjánka" is the 7th). Hotel is the huge building in the shape of pyramide, you cannot miss it. One-way ticket costs CZK 32 (1,20 €).
Car/taxi: 10km, cca 15-20min, one ride costs CZK 400 (15 €)
From the city center
Public transport (MHD): tram 22, 25 and 57 (night tram), TRAM stop: Marjánka
Public transport site: www.dpp.cz.
For planning, you can use this journey planner – MHD, you only need to know your nearest departure stop/station.
Arrival by car
From Berlin, Bratislava, Dresden, Krakow, Leipzig, Munich, Wien, Wroclaw….
You can easily find your way on Google Maps: your final point is Bělohorská 262/35, 169 00 Praha, Czech Republic, the building is called "Na Marjánce"
Arrival by plane:
Directly from
Amsterdam
Athens
Baku
Barcelona
Bari
Basel / Mulhouse
Beograd
Belfast
Bergen
Bratislava
Bristol
Brussels
Bucharest
Budapest
Cologne
Copenhagen
Donetsk
Dubai
Dublin
Dusseldorf
East Midlands
Edinburgh
Eindhoven
Ekaterinburg
Frankfurt
Glasgow
Gothenburg
Hamburg
Helsinki
Istanbul
Karlovy Vary
Kiev / Borispol
Kosice
Krasnodar
Leeds
Lisbon
Ljubljana
London / Gatwick
London / Heathrow
London / Luton
London / Stansted
Lyon
Madrid
Malaga
Manchester
Marseille
Milan / Bergamo
Milan / Malpensa
Minsk
Moscow / Sheremetyevo
Munich
Naples
Newcastle
Nice
Nizhniy Novgorod
Novosibirsk
Oslo
Ostrava
Paris / Charles de Gaulle
Perm
Pisa
Riga
Rome/Fiumicino
Rostov on Don
Rotterdam
Samara
Saratov
Seoul / Incheon
Sofia
St Petersburg
Stockholm
Strasbourg
Stuttgart
Tel Aviv
Tenerife
Toulouse
Ufa
Venice/Treviso
Vienna
Vilnius
Warsaw
Yerevan
Zurich
There are lots of low-cost airlines: EasyJet, Wizzair, Smartwings, Vueling, Jet2, Germanwings, Volotea. You can also check the www.skyscanner.com.
The traditional carriers are: Czech Airlines, KLM, Air France, Lufhthansa, British Airways, Norwegian, Turkish Airlines, TAP Portugal, Iberia, Swiss, SAS,  Aeroflot, LOT, Finnair, EL Al, Brussels Airlines, Belavia, Aerosvit, Aer Lingus, that offer direct flights from 89 destinations to Prague for (usually

) a reasonable price.