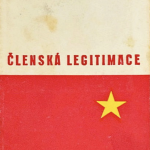 Rules of Engagement
Registrations start 11th of  November 2021 20:21 CEST on this website via our registration form, which will be accessible on this very page.
Marathon fee is 148 EUR and includes marathon, pre&after party entrance fees, meals (2x brunch, 2x dinner), snacks, fruits, vegetables and selected soft drinks during the marathon.
Single registrations only. If travelling as a sentimental couple, please mention it in a given field.
Please register under your civic name since ID check may be required at your arrival.
Confirmed participation cannot be transferred to another person.
Refund policy – individual participants: If you will not be able to come due to the travel restrictions imposed on your destination, your fee will be transferred into the next edition. Not valid for the unvaccinated travelers who due to the Czech government restrictions will need to spend 14 days in quarantine after their arrival, depending on the covid situation in their origin destination.

Refund policy – marathon cancellation: In the case of sudden cancellation from the side of the organizers due to the government regulations, the fees will be transferred into the next edition (2023).
Covid policy: Each participant will be required to submit proof of vaccination (valid Covid Pass) or negative RT-PCR (temporary Covid Pass) test not older than 24 hours before the start of the marathon (pre-party included). Additional testing during the marathon is still subject of discussion and will be announced in time.
The marathon fee does not include an accommodation. Please have a look in the accommodation page.
The marathon fee does not include participant's travel costs. For some basic info see the getting there page.